"2019 (Eighth) International Transportation Aluminum Development Forum and China Aluminum Alloy Terminal Application Market Development Forum" was successfully concluded on October 16, 2019 in Anting, Shanghai.
In the special session of aluminum alloy parts focusing on automobile lightweighting, the meeting focused on discussing the situation of aluminum used in new energy vehicles such as electric power systems and automobile chassis and future development trends, "cost reduction and efficiency increase, cooperation and win-win!"
In this forum, KAP Sales Manager Mr. Jonson Ng gave a speech entitled "How Aluminum Alloy Materials Reduce Cost and Help the Development of Lightweight Aluminum for Automobiles",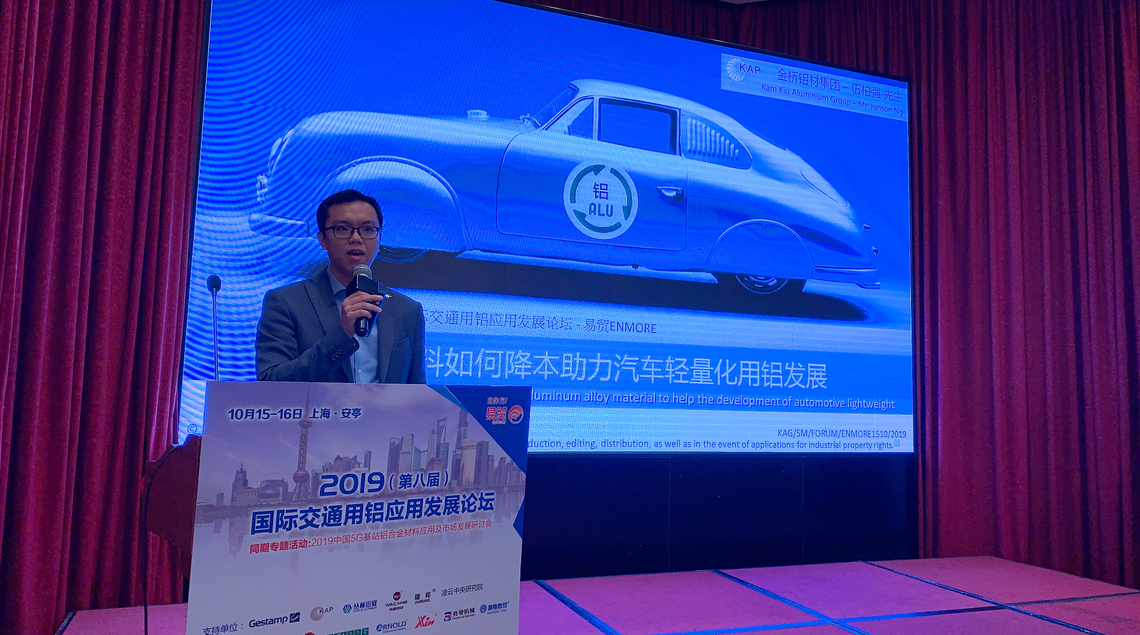 Focused on sharing the application of new aluminum profiles in automobiles, and how aluminum alloy materials can achieve efficiency, cost reduction, and win-win results.
With its leading product technology advantages and rich experience, KAP has always practiced providing one-stop aluminum solutions to customers in the field of high-end aluminum production and processing.
(October 2019)